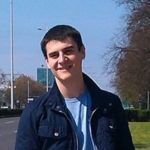 Hi, my name is Vinko Kodžoman and I'm a data and software enthusiast. I created this blog in order to keep better track of pioneering techniques in data and software engineering. Doing so I hope to share my love for the field and help others dive into it.
More about me
Currently, I am doing data engineering work at Riot Games.
I got my Master's in Computing at the Faculty of Electrical Engineering and Computing, University of Zagreb, studying Software Engineering. My master's thesis – Image-Based Phylogenetic Classification.
Through doing coursework as a software engineering student, doing various personal projects and working at software companies, I have, among other things, gained experience in data ingestion (web scraping, ingestion architectures), data visualization, analytics, machine learning, deep learning and software engineering.
In my free time, I love competing on Kaggle, reading books and doing outdoor activities like running and biking.
Opinions are my own and do not reflect Riot Games
Contact